12.05.2020
Ukrainian Non-Fiction: Why Is It Interesting?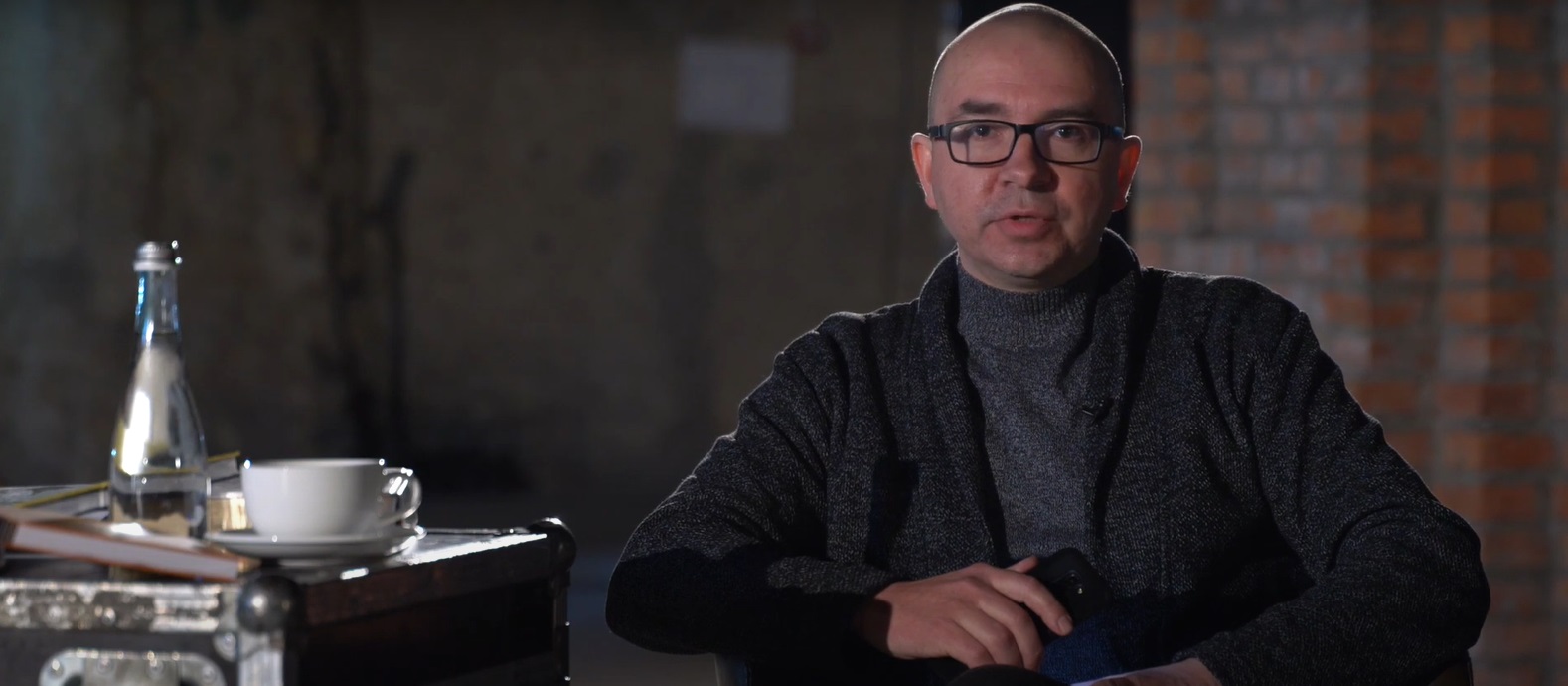 The lecture by Volodymyr Yermolenko who is a philosopher, writer and journalist, working as analytics director at Internews Ukraine and editor-in-chief at UkraineWorld.org tells about the peculiarities and main topics of the Ukrainian non-fiction today. It is very diverse: starting from issues of history and memory to the present-time Ukrainian sorrows and joys.
Ukrainian non-fiction is in constant travelling to reinvent itself and its tradition which was cut by different foreign aggressors. Thus, it's very popular nowadays among writers and readers and covers both erased parts of Ukrainian history and current situation with annexation of Crimea and the war in Donbas.
Translations of Ukrainian non-fiction would help rediscover true Ukraine for the whole world.
List of references:
Serhii Plokhy, The Gates of Europe / Book Club "Family Leisure Club"
Yaroslav Hrytsak, Iza Chruslinska, Conversations about Ukraine / Dukh i Litera (Spirit and Letter) Publishing House
Yaroslav Hrytsak, Essays in Ukrainian History / Yakaboo Publishing
Ivan Lysiak-Rudnytsky, Historical Essays / Dukh i Litera (Spirit and Letter) Publishing House
Mykola Riabchuk, From Malorosia to Ukraine / Krytyka Publishers
Oksana Zabuzhko, Iza Chruslinska, The Ukrainian Palimpseste / Komora Publishing House
Ukraine in Histories and Stories: Essays by Ukrainian intellectuals
Vladyslav Hrynevych, Pavlo-Robert Mahochii, Babyn Yar: History and Memory Ukrainian Holocaustoral history about Holodomor / Dukh i Litera (Spirit and Letter) 
Ola Hnatiuk, Courage and Fear Dukh i Litera (Spirit and Letter) 
Myroslav Marynovych, Universe Behind the Barbed Wire Dukh i Litera (Spirit and Letter) 
Nataliya Humenyuk, The Lost Island. A book of reporting from the occupied / The Old Lion Publishing House
Crimea Voice of War: Veterans' Stories
Yevheniya Podobna, Girls Cut Their Braids Off / Luta Sprava publishing
Andrii Bondar, Carrot Ice / Nora-Druk Publishers
Ukraїner. Ukrainian Insider / The Old Lion Publishing House
Myroslav Popovych, Red Century / ArtEk Publishing House
Yuri Sheveliov, Essays / Komora Publishing House
Dmytro Kuleba, The War For Reality / Knigolove LLC
Vakhtang Kebuladze, Destiny's Charms / The Old Lion Publishing House
Diana Klochko, 65 Ukrainian chef d'oeuvres / ArtHuss
Alisa Lozhkina, Permanent Revolution. Ukrainian Art of the 20th – Early 21st Century / ArtHuss
Tetyana Filevska, Kazimir Malevich. Kyiv Period / Rodovod Press