Chas maistriv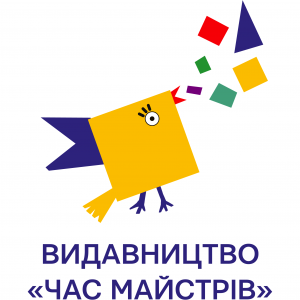 "Chas maistriv" children's publishing house was founded in 2013. First, we were focused on fiction. Since 2018 we have been publishing non-fiction for children and working to develop this direction of our work. 2021 we published our debut edition of children's encyclopedia "Animals". In 2022 we planned to published the second Ukranian encyclopedia about animals. The announcement of these titles has aroused huge interest on social media among our followers.
In 2020, we published "A Christmas Holidays Quest Map" and cracked in to the field of quests. The whole print-run of the quest map was sold out in presale in just 15 days.
In 2021, we published our first artbook, dedicated to the work of Kazimir Malevich. This title is a biography, study guide and doodle-book at the same time. We are apologists for children's "silly" humour for open-minded readers. If you feel the same way, you should read our "A Terribly Rowdy Book" and "A Terribly Quarantine Book" by Vitali Kyrychenko and Yuri Nikitinsky.
In 2021 we sold our first rights on our bestselling title and extremly inspiring live story by Slava Kurilov "Alone in the ocean" to the Estonian publisher.
"Chas maistriv" is a "free spirit" publisher. Long before the Covid-19 pandemic, the majority of our staff worked from anywhere in the world having flexible working hours. Our motto is this: "Work is not what we have to do; work is what we love doing."
Contacts
https://chasmaistriv.com.ua/