17.08.2022
Teresa Pintó: you are not just selling the rights for one book, you are building author's career together 

Teresa Pintó is a literary agent in foreign rights department of the world-famous Carmen Balcells Agency, founded in 1960.  The agency made a revolution in the Spanish-speaking literary world, and up to these days has been representing Nobel prize winners such as Gabriel García Márquez, Mario Vargas Llosa, Julio Cortázar, Pablo Neruda, Álvaro Mutis, Miguel Ángel Asturias, as well as the stars like Isabel Allende, Eduardo Mendoza, Juan Marsé, Miguel Delibes to name a few. Teresa has been an online guest for the last two Book Arsenals and keeps cooperating with Ukrainian publishers. This is the last piece for this year's special project "Literature for Export" and it would be incomplete without a talk with Teresa Pintó. 
— Carmen Balcells Agency is undoubtedly familiar to anyone who published or ever thought of publishing Spanish stars. Tell us how it all started and what is the range you are working with nowadays. 
— Carmen Balcells established her agency 60 years ago when publishing world was totally different. Back then authors used to work with publishers directly, signing the contracts on publisher's terms. Carmen laid the foundation for future industry creating the environment where authors can devote all their time to writing. Now, we have around 200 authors not only from Spain but also from Argentina, Brazil, Chile, Columbia etc. This means we represent the authors who write in Spanish, Brazilian, Portuguese, Catalan, Gaelic and other languages of Spain. Among the authors we represent there are 6 Nobel prize winners. Carmen Balcells died in 2015 and since then, the agency is managed by her son Miquel Palomares.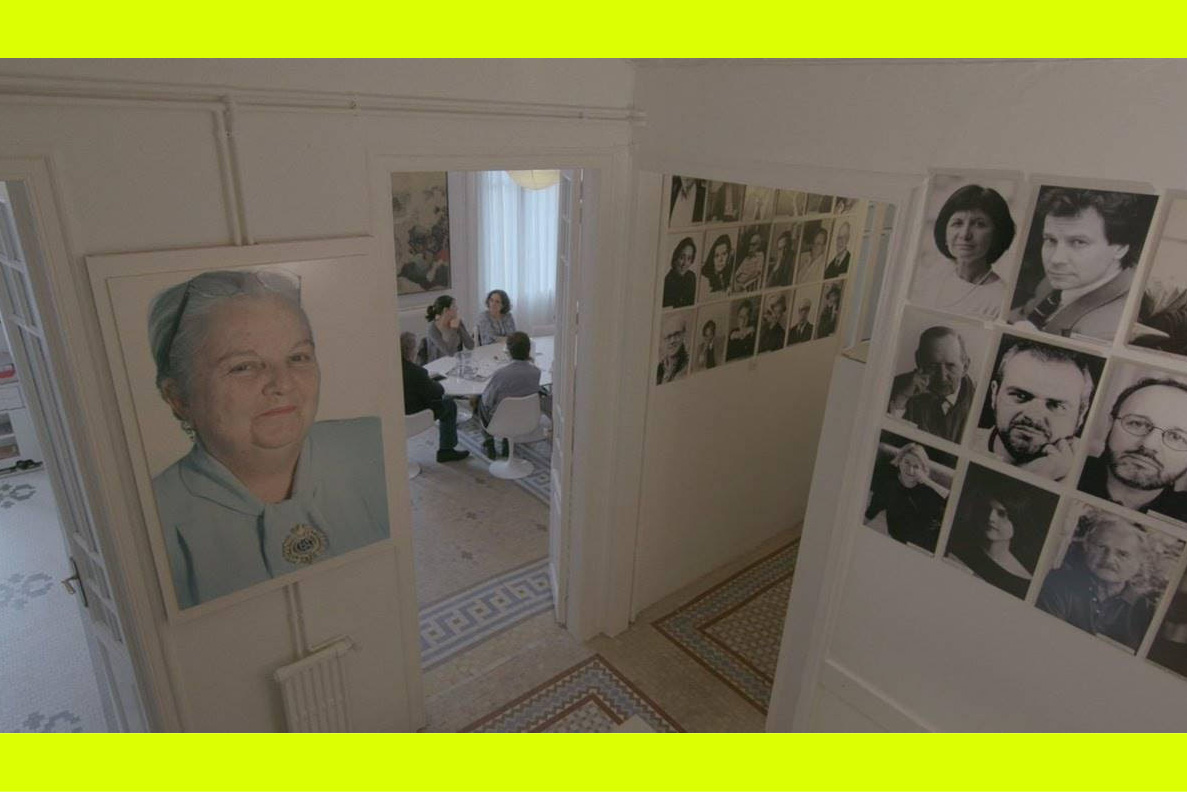 — They say Carmen reinvented the profession of writer. What does that entail? 
— First and foremost, it is about the relationships between authors and publishers. Before, the writers used to sign contracts for the whole world, all formats and all languages. Carmen changed the rules: she studied the contracts thoroughly and suggested authors signed them only for 5 years, for one language, for one format. Theatrical production, screen adaptations, and later e-books were specified in separate contracts. That regards technical changes. But Carmen was unique in the way she began building up new relationships and helped authors with their everyday life, with both writing, anything literature-related and their personal issues. Her treatment was special. She really cared. 
— If the agency established certain frameworks for publishers and set new format of work with authors, didn't that create obstacles for reaching new audiences abroad at the time? 
— First authors the agency worked with was the new generation. They all were friends, mostly peers, most of them moved to Barcelona that became the center of that new generation. It helped to unite them and they were getting more and more powerful. They wrote in Spanish, that was their conscious choice. Due to that, their books could have been read not only in their native countries but also all over Spain and Latin America. That created prerequisites for presenting those authors abroad.
The secret is Carmen was very progressive and active. She worked hard to acquire contacts all around the world, in different markets, with countless foreign publishers.

— Among the authors you represent there are names every agency dreams of. Why do they stay with you all these years?
— I think the key is the treatment. In each particular case we try to find the best publishers and best conditions for them, to help them and cooperate in the full sense of the word. We pay great attention to their needs, pace of writing. We read their works thoroughly. We are like friends to them, that's what important.
Read also: Richard Charkin, Mensch Publishing: Germany is ready to look east more than Anglo-Saxons
HOW THE AGENCY WORKS
— Tell us a bit more about the structure of the agency. How it all works? Are all your departments focused on foreign representation of your authors?  
— Apart from Author's Department and International Department representing the rights of our authors all around the world, there is one more department that represents foreign authors and agencies that want to sell their rights and publish their books in Spanish, Catalan, and Portuguese. Of course, there are other departments, such as Contract Department and Accounting Department. We also have a person to manage our social media. 
— Does Author's Department look for new authors or the writers come to you by themselves? 
— We used to have a department reading the manuscripts we were receiving spontaneously and in various languages. 

But we have quite selective attitude and deal only with highly qualified authors. As for selecting new names it depends: sometimes we get a recommendation from an author we represent, sometimes we get advice from publishers. Sometimes we just read new authors and if we consider them talented and perspective, we can offer them cooperation. I believe our agency can feel talented writers. 
— How does your cooperation with a new author begin? 
— First, an author gets his work published in original language, then they become successful in their original language, and then we make them cool promotions using positive blurbs. And only after that we start persuading foreign publishers. If we make a lot of blurbs, translate them into English or translate the excerpt from a book into English that makes it easier to convince the publisher since not all of them read in Spanish. Another way is when they see that we've already sold the rights for translation in five other languages. 
In addition, we know which publisher would suit best for each author in every country. That is why there is country distribution between the agents in Foreign Rights Department. Foreign publishers should feel that we have closely examined their catalogues, we know a lot about them and we have not chosen them by a chance.
— As far as I understood there are certain work strategies for each author. And some of them need more promotion than others, am I right?  
— Yes, that is our main challenge. Some authors are household names and when they write a new book, we send this book to familiar publishers and they publish it, this is easy. A true challenge is to persuade a publisher that new writers are worth their attention. The greatest satisfaction comes when you choose a new voice and years later you see them being translated into forty languages. That's not easy and it happens gradually, step by step. 
— Everything you describe is a colossal work but I'm sure not everything can be controlled. For example, one poor translation and author might fail at certain market despite all the titanic efforts of the agency. How do you deal with such situations? 
— Right, that happens. Translator is an important link. We always ask about the translator when we start working with a publisher. If we are not familiar with a translator, we ask for their resume. For the most part we cannot evaluate translations since we only read in Spanish, French, German and Italian (and some other languages, but not all of them). Although there have been cases when we   found out – due to readers or other translators – that certain translation was of poor quality. 

That is an exception but sometimes it can be a necessity. 
— Do you pay attention to publisher's media support, media activity and promotion before entering a contract with them? 
— Of course. We analyze the publisher, their web site, covers, quality of their editions, translators they are working with, distribution methods and promotion activity – all this matters. We study everything as a global offer. 
— Does that mean you fix all these aspects in your contracts? 
— Essential terms of a contract include royalty terms, language, territory, terms etc. We always include cover approval. In some cases, if the book is illustrated, we also include layout approval.
— Talking about internal kitchen I can't help but ask, has your business changes during pandemic? 
— Yes, everything's changed. We are still working remotely. Most of the fairs haven't been held. Yet, 2-3 representatives from the agency will soon go to Frankfurt book fair. Finally, it will be offline. Naturally the fairs will change too and will be held both offline and online. It goes without saying that personal attendance is important as it allows to make connections.

For instance, just like last year, this year I attended Ukrainian online festival Book Arsenal visiting which offline used to cause certain difficulties before
Also read: Tatjana Zoldnere: The face of the Ukrainian market has altered, and I hope it's permanent
AGENT'S PATH
— Teresa how did you get to the agency? What was your path as an agent?
— My path is not the only possible. I studied Classical Philology at university, then got my Master's in Publishing and Editing at Barcelona University. Though other agency's employees have their degrees in Linguistics, History, Law which means that literary education is not a must. I guess I learned more while working with Carmen Balcells than I did while studying for Master's. Without her advice and the experience I got with her my professional life would probably be totally different. Since the beginning of my path at the agency in 1997 I worked directly with Carmen up to her death. She wanted every employee to learn everything there was, not only what referred to a particular department. We should know all the processes.
— So, you tried yourself in different roles? What were your responsibilities? 
— I worked with Carmen on various tasks: from the moment of getting the manuscript up to settlements on the contract. I also learned a lot from her: high quality, efficiency and diligence. She was very serious and effective. Every negotiation was equally important to her, regardless of whether that's an author or a publisher. 
— What skills, in your opinion, should one possess to become an agent? And what can hinder? Maybe there are some common mistakes newbie agents make? 
— It is necessary to be adaptable, open to changes and be attentive to everything. For example, to new formats. You should pay attention not only to formats already familiar to you – illustration, theatre, movie, audiobooks – but also to special projects that might appear in future. Be proactive, try to search for something new, because everything changes and readers' needs too. After all you should always be ready to protect your author.

Agent cannot make hasty decisions, since you are not just selling the rights for one book, you are building author's career together. If you are thinking about author's career rather than about one-time selling of the rights, whatever country you are selling the rights to you should study the market and find the best publisher to publish most of your author's works both already written and to be written.
All this is particularly important for an author, and they must only be focused on writing. 
Author: Iryna Baturevych
Translated by Iryna Stasiuk