Nash Format Publishers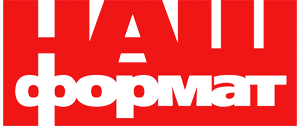 Nash Format Publishers is a Ukrainian publishing company established in Kyiv in 2006. We focus on nonfiction in fields ranging from economics, sociology, political science, history to psychology and personal development, biographies, and memoirs.
Our publishing house has brought the Ukrainian translations of the titles by Nobel Prize laureates, The New York Times Best Sellers, and The Economist Best Sellers.
We published Ukrainian editions of Francis Fukuyama, Nassim Nicholas Taleb, Jordan Peterson, Fareed Zakaria, Niall Ferguson, Daron Acemoglu and James Robinson, Walter Isaacson, Daniel Kahneman, and others.
Publishing both printed books and ebooks, Nash Format has set up an extensive distribution network. It includes more than 800 sales points alongside our online store, nashformat.ua, which ships worldwide.
Contacts
https://nashformat.ua/