26.03.2022
Ilvi Liive-Roosipuu: large publishers tried to promote certain books abroad, but abandoned the case

Estonia is a small country with less than 1.3 million people, but from year to year, Estonian literature is actively promoted at leading international fairs. About 80 Estonian novels are translated and published abroad annually. The unprecedented activity of this «small country» and an almost accidental meeting at the Frankfurt Book Fair allowed for a meeting with Ilvi Liive-Roosipuu, director of the Estonian Literary Center ELIC, and a chance to talk about how to sell rights when publishers are not interested, about how many hands does it take to promote a book, and how Estonia has ceased to be perceived only as a «buyer» of foreign content.
The Ukrainian Book Institute supports this material.
– Estonia is considered a small language market with minor editions, but ELIC has made a big name for itself in the rights world – how did you do that?
– Such editions are pretty typical for many countries whose language is spoken by few people. By the way, when Estonia was part of the Soviet Union, we had an edition of about 60,000 copies. But now they range from 500 to 2,000 copies. When the book is published with 8000 copies – then it's really a bestseller!

Instead, the quality of the publication, the price, and whether it is understandable to a wide range of readers around the world are essential.
– ELIC works only to export the rights of Estonian publications – whose interests do you represent? Publishers, authors, the country?
– ELIC started with the Writers' Union because the Publishers' Association was only a partner. Copyright in Estonia does not belong to publishers, as in many other countries. Estonian publishers did not present (and they still do not present) the book on the international market, so there was a real need for an organization that would promote our literature abroad. The authors themselves did not have the opportunity for promotion, and the publishers were not interested. Therefore, in 2001, the Writers' Union decided that we should set up a separate organization to promote Estonian literature abroad, following the example of FILI, which was set up 30 years earlier in Finland in the 1970s, with which Estonia had strong ties.
– Estonian publishers do not see this as a business opportunity?
– Estonia is a small country. It is unprofitable for publishing houses because it is a tremendous job, for which it must create an international department. But publishers do not have enough titles suitable for sale abroad, and it makes no sense to create an «international» department for the sake of two authors whose rights do not yet belong to the publisher.
– But on your site I see a selection of publications that you offer for sale, that is, such titles that are published quite regularly.
– Yes, but that still is not enough, they are single names from different publishers. That's why they do not think about selling licenses, and besides, we are. But now, a new trend is developing in Estonia. Some new publishers have started promoting their publications in international markets, one of them is the children's publishing house «Päike ja Pilv». They are the first to succeed in this.
Earlier, some large publishers tried to promote particular books but abandoned the matter: it was too expensive to travel to meetings with foreign publishers, attend book fairs, etc. If an Estonian publisher comes to a book festival, such as Frankfurt, he does so to buy the rights, not sell them. He does not have time to sell and buy.
– How did Estonia lose its image of a
«

buyer

»

on the international market?

-Estonia has ceased to be perceived only as a buyer, partly because we have been guests at many book festivals. At the last of them, the London Book Fair, we were Honoured Guests together with Latvia and Lithuania. And now we have been invited to the Bologna Fair.

To be widely known in the literary market, you must be visible, that is, you must be present at as many book fairs as you can.

– Do you think such participation is worth these investments?
– It truly is. Because even if you don't submit many titles, it opens up so many opportunities for you! The international publishing business is not very big, especially for translators, it is primarily a narrow circle of acquaintances, and the status of a Guest of Honour creates an opportunity to meet many (!) important people. At first, they may not seem so important to you, and then, a year later, it turns out that getting to know them was very useful.

– How does the literary center determine which books and authors have international potential?
– Which book will be a hit on the international market is always a surprise. And although this is a mystery, having a choice is still necessary.
The decision is made not only by our organization but also by the Association because we work together. We have an excellent team of publishers and writers, we work with translators from all over the world – we send them manuscripts and PDFs, get feedback, and consult with them. All of them are fluent in Estonian, know Estonian literature, understand the culture, so they organically fit it into the context of their national culture. When we read and discuss a new book, we intuitively anticipate whether the book will be an international success. With 20 years of experience in the publishing business, this is possible.
The price of the publication also has a significant weight. First of all, it is about the value of the Estonian market because it always precedes the pricing in international markets. The book's price (for sale abroad – author's note) can be determined only after translation. Reviews and critiques in Estonian also, of course, are essential, and based on them, we decide whether the book is worth the effort to promote in international markets and whether it will be included in the catalog. And then we start traveling with it. Then it becomes clear if the game is worth the candle.
– There are a lot of novels among your proposals, this genre is probably easier to sell.
– We don't publish new novels every week (I mean perfect stories). So it is necessary to wait for recent publications. We know in advance whether the authors are working on novels, and we follow this.

It seems that everything is much more complicated in the larger language markets. I can't even imagine this process in Germany: there are so many new products every day! How can you read and choose from so much?
– It seems that this problem is solved due to so much media interest in the literature.
– It is probably so. I think if it were not, some books would never be of interest to society and they would never reach their readers.
– And how many rights to Estonian books do you sell every year?
– It's hard to say. It depends on the book, on the year, on the publisher… On the volume of the book as well! More than 80 new translations from Estonian into various languages appear every year.
– Are there focal point or priority languages for you?
– No, we do not decide that «here, this year we work only on the German market» or something like that. But when we know that we will be Honored Guests, sometimes (in certain years), we focus on the German market, for example. But not only. ELIC always tries to interact with as many publishers from as many countries as possible.
– Tell us about the mechanism of interaction with new buyers of rights (in case Ukrainian publishers are interested in cooperation after this publication).
– First, you need to contact us. First, we need to make sure that the real publisher is in contact with us because sometimes it can be just fans or something. Next, we find out what their interest is and offer [cooperation] depending on whether the publisher has chosen a particular book that they would like to publish or not. In the first case, everything is much easier. Then we help to contact the author, but first, we find out whether the author is interested in translation, for example, into Ukrainian. We talk about the publishing house, how professional it is, how big it is. We tell the author about the history, the previously published books of that publishing house and if they have a lot of weight.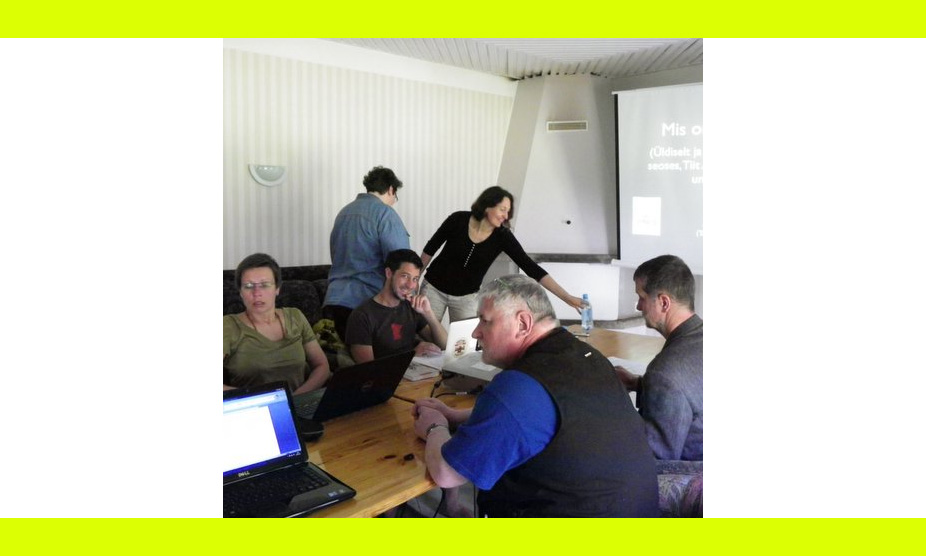 – But the authors are not always read into the contracts, and this is the most challenging part of the cooperation, you do not help in this?
– Estonian authors are already a bit «trained» in this regard. Even the most creative of them have some self-management – if they want to be translated and enter foreign markets, of course. If not, how can we help? Although sometimes we also prepare contracts, because they are in English, we advise the authors and help to resolve disputes.
– The sale of rights seems to be financially attractive for authors but not for publishing.
– For authors, yes, because when you have, for example, 20 translations, then you get, for example, 500 euros from each. This is essential for the author. But much more important is the desire to print in a foreign market. This is the dream of every author.
– How do you protect yourself from low-quality translations that can damage the author's reputation? How do you choose suitable translators?
– In this case, we benefit from the fact that we are a small country and we personally know all Estonian translators, we work closely with them: we organize seminars, send information and stimulate work with mentors and attract new translators.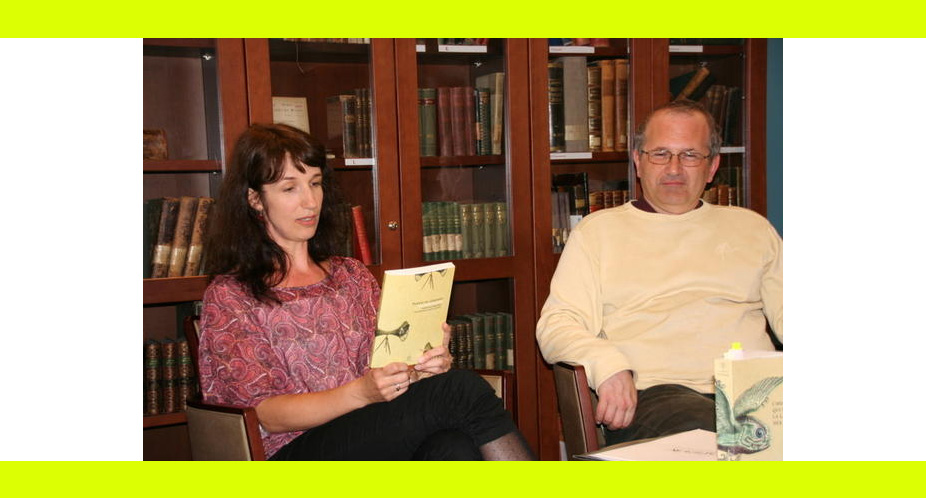 – Probably, this is a colossal job. How many employees of the Estonian Literary Center are involved in it?
– You probably thought that ELIC was a giant organization, but the opposite is true: it is small. A small country has a small literary center (laughs). – ELIC is my two colleagues and me. Only one of us works full time.
Curtie and I [Curtie Terham, ELIC's Director of Foreign Affairs] started as a publisher, and we both translate. So we know the whole business from the inside, every bit of it, both as a publisher, editor, and translator. We started here in Frankfurt 23 years ago. The first time I came here, I was buying rights as the editor-in-chief of an Estonian publishing house. A few years later, I started my career as a person who supports the entry of Estonian books into international markets.
– How are you in Frankfurt this year? The fair is much smaller than usual…
– Yes, but we still had a lot of meetings. It's been 3 days and we've been seeing people all along. This year, it seems that everyone has more time and more peace, more space. We do not run from meeting to meeting, we come to them. We can find joy in that, which we do.
Authors: Iryna Baturevych, Olesya Boyko